Donna Harraway - Tentacular Thinking: Anthropocene, Capitalocene, Chthulucene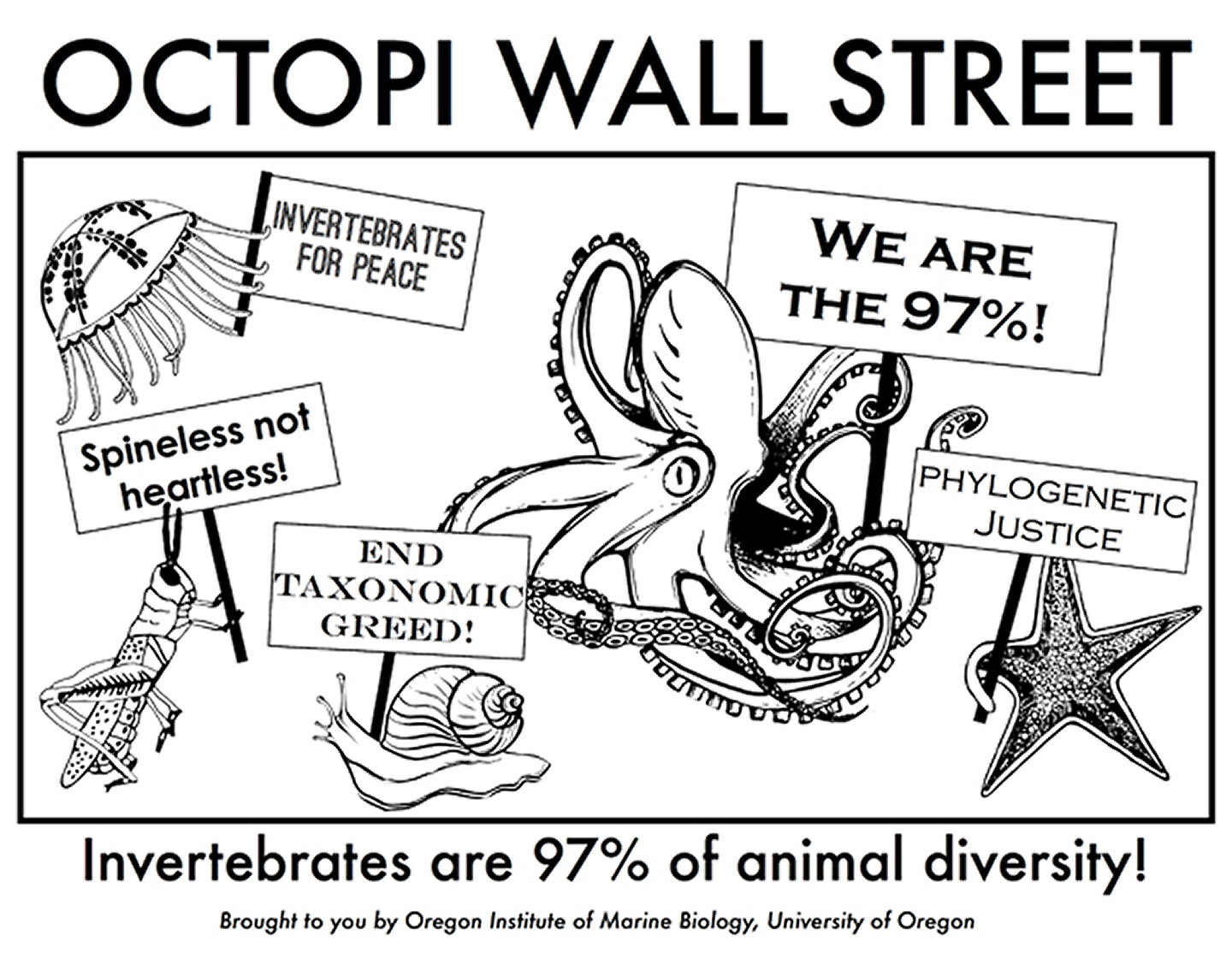 "What happens when human exceptionalism and bounded individualism, those old saws of Western philosophy and political economics, become unthinkable in the best sciences, whether natural or social?...What happens when organisms plus environments can hardly be remembered for the same reasons that even Western-indebted people can no longer figure themselves as individuals and societies of individuals in human-only histories? Surely such a transformative time on Earth must not be named the Anthropocene!"
"The tentacular are not disembodied figures; they are cnidarians, spiders, fingery beings like humans and raccoons, squid, jellyfish, neural extravaganzas, fibrous entities, flagellated beings, myofibril braids, matted and felted microbial and fungal tangles, probing creepers, swelling roots, reaching and climbing tendrilled ones. The tentacular are also nets and networks, it critters, in and out of clouds. Tentacularity is about life lived along lines — and such a wealth of lines — not at points, not in spheres."
"My partner Rusten Hogness suggested compost instead of posthuman(ism), as well as humusities instead of humanities, and I jumped into that wormy pile. Human as humus has potential, if we could chop and shred human as Homo, the detumescing project of a self-making and planet-destroying CEO. Imagine a conference not on the Future of the Humanities in the Capitalist Restructuring University, but instead on the Power of the Humusities for a Habitable Multispecies Muddle!"
"Stengers, like Bruno Latour, evokes the name of Gaia in the way James Lovelock and Lynn Margulis did, to name complex nonlinear couplings between processes that compose and sustain entwined but nonadditive subsystems as a partially cohering systemic whole. In this hypothesis, Gaia is autopoietic — self-forming, boundary maintaining, contingent, dynamic, and stable under some conditions but not others. Gaia is not reducible to the sum of its parts, but achieves finite systemic coherence in the face of perturbations within parameters that are themselves responsive to dynamic systemic processes. Gaia does not and could not care about human or other biological beings' intentions or desires or needs, but Gaia puts into question our very existence, we who have provoked its brutal mutation that threatens both human and nonhuman livable presents and futures. Gaia is not about a list of questions waiting for rational policies; Gaia is an intrusive event that undoes thinking as usual."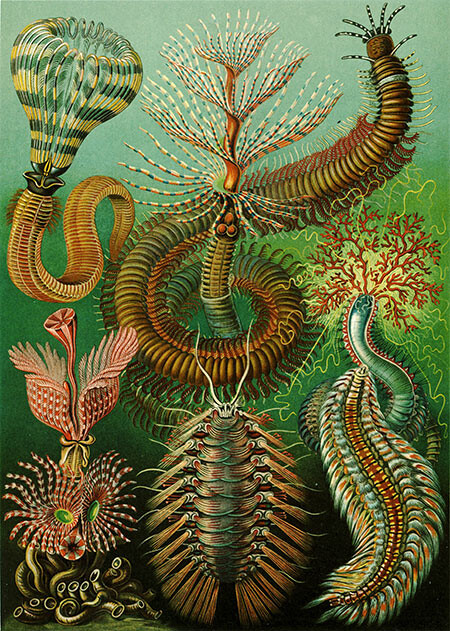 "Species Man did not shape the conditions for the Third Carbon Age or the Nuclear Age. The story of Species Man as the agent of the Anthropocene is an almost laughable rerun of the great phallic humanizing and modernizing Adventure, where man, made in the image of a vanished god, takes on superpowers in his secular-sacred ascent, only to end in tragic detumescence, once again. Autopoietic, self-making man came down once again, this time in tragic system failure, turning biodiverse ecosystems into flipped-out deserts of slimy mats and stinging jellyfish."
chthonic - in, under, or beneath the earth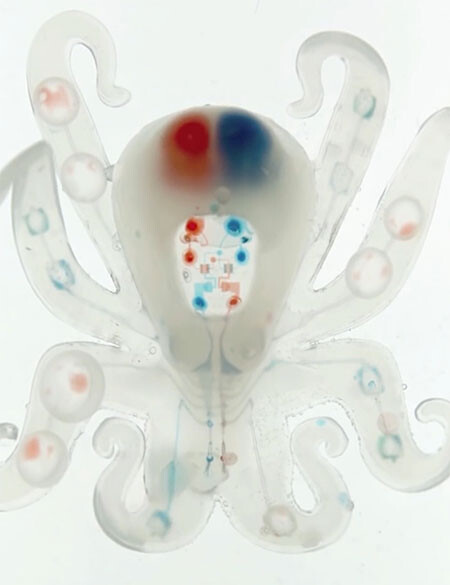 "We need another figure, a thousand names of something else, to erupt out of the Anthropocene into another, big-enough story. Bitten in a California redwood forest by spidery Pimoa chthulhu, I want to propose snaky Medusa and the many unfinished worldings of her antecedents, affiliates, and descendants. Perhaps Medusa, the only mortal Gorgon, can bring us into the holobiomes of Terrapolis and heighten our chances for dashing the twenty-first-century ships of the Heroes on a living coral reef instead of allowing them to suck the last drop of fossil flesh out of dead rock."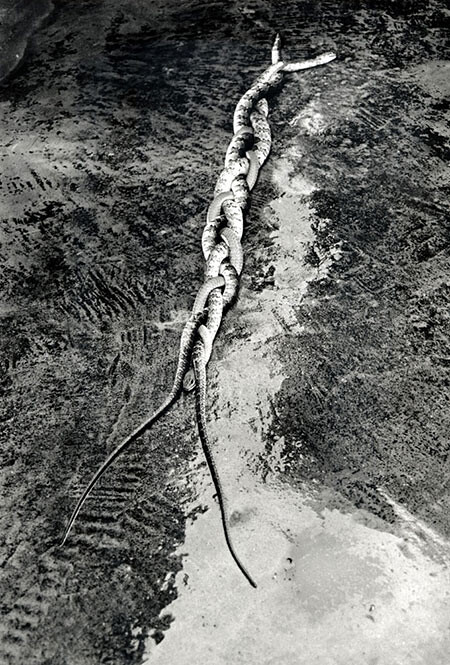 "We are humus, not Homo, not anthropos; we are compost, not posthuman. As a suffix, the word kainos, "-cene," signals new, recently made, fresh epochs of the thick present. To renew the biodiverse powers of terra is the sympoietic work and play of the Chthulucene. Specifically, unlike either the Anthropocene or the Capitalocene, the Chthulucene is made up of ongoing multispecies stories and practices of becoming-with in times that remain at stake, in precarious times, in which the world is not finished and the sky has not fallen — yet. We are at stake to each other. Unlike the dominant dramas of Anthropocene and Capitalocene discourse, human beings are not the only important actors in the Chthulucene, with all other beings able simply to react. The order is reknitted: human beings are with and of the Earth, and the biotic and abiotic powers of this Earth are the main story."
"The unfinished Chthulucene must collect up the trash of the Anthropocene, the exterminism of the Capitalocene, and chipping and shredding and layering like a mad gardener, make a much hotter compost pile for still possible pasts, presents, and futures."